Neurodegenerative Disease Therapies Based on DCL™
Background & Overview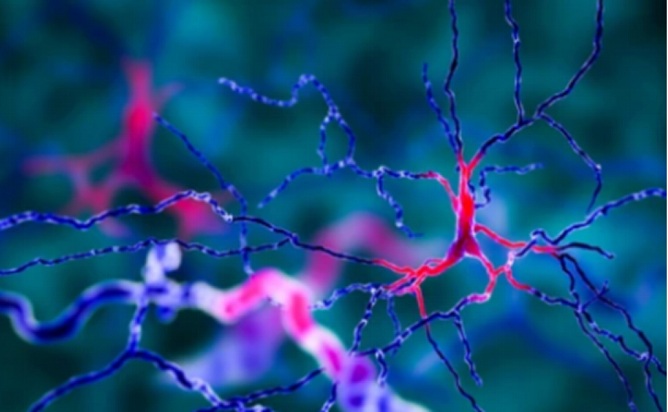 Neurodegenerative diseases are a class of diseases that affect the health of tens or even hundreds of millions of people. Their pathogenesis is the progressive loss of neuronal structure and function and is associated with aging. According to phenotype, neurodegenerative diseases can be divided into two categories: those that affect movement and those that affect memory. Typical examples are Parkinson's disease and Alzheimer's disease. Currently there are few treatments for neurodegenerative diseases, and they can only relieve symptoms, but cannot reverse or prevent neuronal loss. Therefore, it is of great practical significance to find effective preventive and therapeutic approaches.
Deuterated drugs for Neurodegenerative Diseases
The isotopic enhancement of known drugs using deuterium (D) to replace hydrogen (H) at selected positions in drug molecules is an effective strategy for developing new therapies for neurodegenerative diseases based on deuterium-stabilized natural organic molecules.
Deutetrabenazine
Huntington's disease (HD) is an inherited neurodegenerative disorder. Deutetrabenazine is the first deuterated drug approved by the FDA for the treatment of Huntington's disease. Deutetrabenazine, the deuterated form of tetrabenazine, is a vesicular monoamine transporter 2 (VMAT2) inhibitor. Replacing hydrogen with deuterium at key positions in the tetrabenazine molecule can prolong the half-life of the drug and reduce the frequency of daily dosing. The clinical trial results also confirmed the above conclusion. Compared with tetrabenazine, deutetrabenazine had lower total dose reductions and fewer discontinuations due to adverse events, suggesting a more favorable benefit-risk ratio for deutetrabenazine.
Deuterated Dextromethorphan/Quinidine
Agitation is a very heterogeneous disorder that spans different stages of dementia. Deuterated dextromethorphan/quinidine may serve as a promising and well-tolerated therapeutic agent for AD agitation. Under deuteration, the amount of quinidine required to achieve effective plasma concentrations of free dextromethorphan is reduced, effectively reducing drug-drug interactions and cardiac side effects commonly associated with quinidine. Furthermore, apart from altered pharmacokinetics, deuteration of dextromethorphan has not been shown to affect selectivity and affinity for brain receptors implicated in neuropsychiatric effects.

Fig.1 Representation of deuterated dextromethorphan/quinidine.[2]
Neurodegenerative Disease Therapies Based on DCL™
For the treatment of neurodegenerative diseases, our DCL™ technology can both leverage old drugs and facilitate their development in clinical trials, and introduce deuterium atoms to create entirely new chemical entities. Since drug metabolism usually involves the breaking of chemical bonds, the use of deuterated hydrogen has naturally become an effective strategy to improve the metabolic stability and pharmacokinetic properties of some drugs. To be clear, our technique is only effective for drugs whose metabolism involves C-H bond cleavage, or where C-H cleavage is the rate-limiting step.
The drug development team of BOC Sciences has superb development technology and cognition, is keen to tap the unpredictable deuterium effect, and has achieved good results. We aim to meet your any cooperation intentions or service needs regarding deuterium technology.
Intellectual Property Protection
BOC Sciences has always regarded intellectual property as the most valuable asset of the company and its customers. We have signed non-disclosure agreements with customers and employees before the project starts, and provide synthetic route design and synthesis services in strict accordance with the terms of the non-disclosure agreement, striving to provide customers with target compounds in the shortest time possible.

References
Dean M and Sung V W. Review of deutetrabenazine: a novel treatment for chorea associated with Huntington's disease. Drug design, development and therapy. 2018, 12: 313.
Khoury R. Deuterated dextromethorphan/quinidine for agitation in Alzheimer's disease. Neural Regeneration Research. 2022, 17(5): 1013.