DCL™ for Biomedical Research
Background & Overview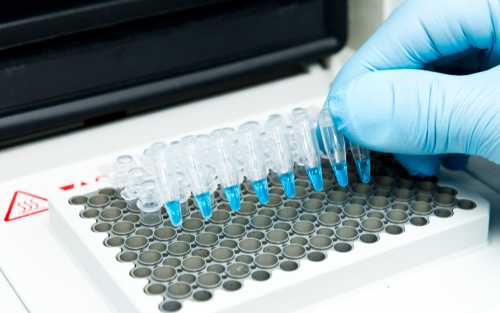 As a special functional material, deuterated compounds are very stable in nature. They are not radioactive and play an important role in civil materials, agriculture, fisheries, biomedical research, pharmaceutical research, chemical theory research, earth science, analytical testing and new material research and development. BOC Sciences has a self-developed deuterium technology platform. The platform not only provides deuterated compounds for biomedical and pharmaceutical applications, but also combines deuterated technology with a range of detection and analysis equipment to lay the foundation for biomedical development, new drug discovery, and drug optimization.
What Can We Do?
For biomedical research, we have prepared a wealth of services for customers from laboratories, medical, government and academic research centers, and health institutions. You can choose the service you are interested in for further information.
We provide a series of services for routine detection and mechanism research of metabolites, including research on metabolic pathways, metabolic mechanisms, and kinetic parameters of substances; metabolic research on existing drug molecules, as well as discovery of new metabolites and determination of metabolite structures.
BOC Sciences' pharmacokinetic study based on deuterated compounds is a highly sensitive detection method that meets the needs of different stages of new drug development with high-quality data. On this basis, we can further provide bioavailability research services.
Our toxicogenomics combined with deuterated compounds has played a breakthrough role in specific toxicity, experimental pathology, risk assessment of mixtures, immunotoxicology, neurotoxicology, and predictive toxicology.
Our DCL™ technology provides novel deuterated alkylating agents for quantitative proteomics with excellent performance on electrospray ionization-based mass spectrometry instruments, providing a cost-effective technique for large-scale quantitative proteomic measurements.
BOC Sciences has developed an alternative partially metabolized isotope labeling platform, for the relative quantification of glycans. Our technique can incorporate D into any biomolecule-involving metabolic pathway for water, suitable for quantitative multi-omics.
BOC Sciences has developed mass spectrometry (MS) and deuterium labeling-based lipid quantification techniques for monitoring quantitative changes in lipids between normal and disease states to understand the pathophysiology and reveal the biology of various diseases associated with lipid metabolism landmark.
We are able to prepare a wide range of deuterated compounds and use any one or more combinations of these compounds as NMR diagnostic reagents. According to the different metabolic levels of the lesion site, we use nuclear magnetic resonance to detect the changes of deuterium in the body, so as to diagnose the condition of the examination site.
Deuterium-labeled Raman imaging from BOC Sciences provides a broadly applicable platform for studying the imaging distribution and dynamics of small molecules such as glucose, lipids, amino acids, nucleic acids, and drugs.
BOC Sciences has developed an improved, inexpensive infrared absorption method for measuring TBW using D2O tracer dosimetry. Our advantage is providing shorter analysis times while requiring smaller sample volumes.
All of the above research services are handled by our well-structured and skilled professional teams. If you are interested in our services, please contact us immediately, then fill in the complete inquiry form, and we will reply to you as soon as possible.