Pharmacokinetic Studies Based on DCL™
Background & Overview
Pharmacokinetics is based on the needs of drug research and development, using mathematical analysis to study the dynamic process and time dynamic process of drug metabolism in vivo. It can quantitatively describe and summarize the process of absorption, distribution, metabolism, and elimination (ADME), and reveal the laws of the body's disposal of drugs. Pharmacokinetic studies are of great value in the fields of pharmacy, drug evaluation, new drug design, and drug optimization.

Fig.1 An in vitro model of replicating human intestinal epithelium for absorption and metabolism studies.[1]
BOC Sciences' DCL™ technology platform can prepare a variety of deuterated drugs, and the use of deuterated drugs to explore pharmacokinetics can overcome individual differences in experiments and improve experimental accuracy and experimental data reliability. Our pharmacokinetic research based on deuterated compounds is a highly sensitive detection method, which meets the needs of different stages of new drug development with high-quality data, and has been unanimously recognized by domestic and foreign customers. On this basis, we can further provide bioavailability research services with significant cost and time savings.
Our Services
Our world-class analytical instruments ensure the accuracy of experimental operations and the true reliability of experimental data, thereby providing better services to customers. Our services include the following: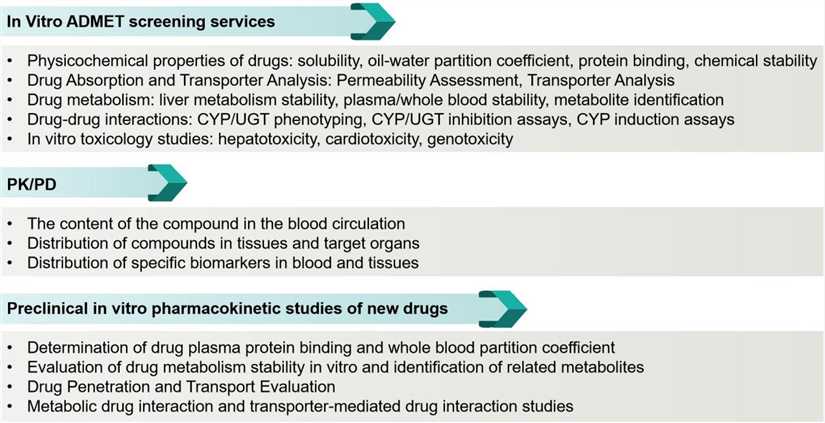 BOC Sciences can design experimental protocols based on the specific needs of customers to assist your drug development process.
Service Features
Reduced volume of plasma, urine, tissue samples required
Shorten testing time for subjects and sample testing time
High statistical reliability
Guide the optimization of druggability and reduce development risks
Quality assurance with high method reproducibility
Save on experiment costs
BOC Sciences has a professional team with reasonable structure and excellent technology. We strive to build a first-class pharmacokinetic research platform, with multiple high performance liquid chromatography and liquid mass spectrometers to provide a full range of pharmacokinetic research.
If you are interested in our services, please contact us immediately, then fill in the complete inquiry form, and we will reply to you as soon as possible.
Reference
Fedi A, et al. In vitro models replicating the human intestinal epithelium for absorption and metabolism studies: A systematic review. Journal of Controlled Release. 2021, 335: 247-268.