Cardiovascular Disease Therapies Based on DCL™
Background & Overview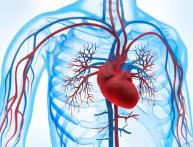 Cardiovascular disease (CVD) is the leading cause of death globally and can be subdivided into a wide range of diseases such as ischemic heart disease (IHD), stroke and congestive heart failure (CHF). For a long time, scholars have regarded the treatment and prevention of cardiovascular disease as an important research project. Different CVD types correspond to different treatment options. Some common treatment options include drugs, surgery, and cardiac rehabilitation. We are focused on developing innovative medicines that can effectively treat CVD.
Pharmacotherapy for CVD
Drugs in the field of cardiovascular therapy include drugs in category C (drugs of cardiovascular system) and category B (drugs of blood and hematopoietic organs) in the ATC classification. From the perspective of the global R&D pipeline, cardiovascular-related drugs can be roughly divided into anti-hypertension, anti-thrombotic, lipid-lowering, anti-coronary heart disease, anti-anemia, anti-coagulation and other types.
Deuterated Drugs for Cardiovascular Diseases
Deuterium labeling has found a wide range of applications. Recently, the incorporation of deuterium atoms into active pharmaceutical ingredients to enhance their pharmacokinetic and pharmacodynamic properties has been widely developed.
Deuterated Clopidogrel Analogues
Clopidogrel (CPG), a thienopyridine antiplatelet prodrug, has been widely used to treat cardiovascular disease. Although CPG is one of the most prescribed cardiovascular drugs in the past decade, the clinical uncertainty of its antithrombotic therapy is high. It has been reported that 20% to 40% of patients who receive the drug respond poorly or do not respond to it. The use of a targeted metabolic transformation strategy based on selective deuteration can solve the difficult problem of CPG bioactivation with minimal structural changes.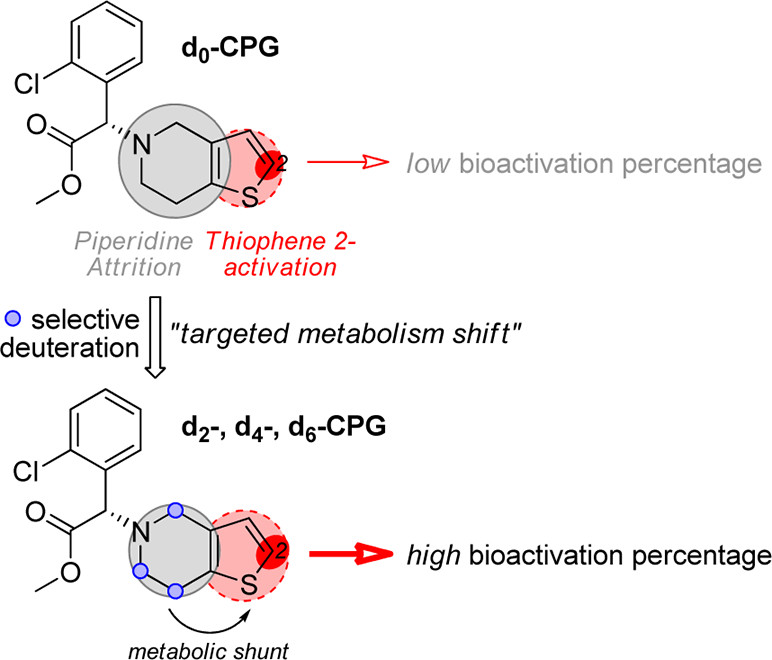 Fig.1 Structural modification strategy and the design of the deuterated CPG analogues.[1]
Deuterated Mexiletine Analogues
Mexiletine is a class 1 antiarrhythmic drug that inhibits INa-L and shortens the QT interval in patients with LQT3. However, at slightly above therapeutic doses, Mexiletine prolonged cardiac action potentials. Certain newly synthesized Mexiletine analogues show enhanced potency and selectivity for INa-L, low proarrhythmic liability, and low CNS toxicity compared to the parent compound. Further modifications using selected deuterated Mexiletine analogs showed that improved pharmacological and drug properties could be achieved.
Cardiovascular Disease Therapies Based on DCL™
Our DCL™ technology platform not only selectively deuterates existing drugs for enhanced bioactivation, but also collaborates with customers to co-develop innovative deuterated drugs for the treatment of cardiovascular disease.
Currently, our development focus is focused on new products in the peripheral vascular disease, pulmonary hypertension and thrombosis markets based on forecasts for the long-term future product structure in cardiovascular disease.
The chemical team of BOC Sciences has rich experience in the synthesis of deuterated compounds, and can complete the selective deuteration of small molecular structures and the amplification of 100 grams, helping customers and partners to achieve their goals in R&D projects.
Intellectual Property Protection
BOC Sciences has always regarded intellectual property as the most valuable asset of the company and its customers. We have signed non-disclosure agreements with customers and employees before the project starts, and provide synthetic route design and synthesis services in strict accordance with the terms of the non-disclosure agreement, striving to provide customers with target compounds in the shortest time possible.

References
Zhu Y, et al. Deuterated clopidogrel analogues as a new generation of antiplatelet agents. ACS medicinal chemistry letters. 2013, 4(3): 349-352.
Zha Z, et al. Preclinical evaluation of [18F] D3FSP, deuterated AV-45, for imaging of β-amyloid in the brain. Nuclear Medicine and Biology. 2021, 92: 97-106.