DCL™ for Innovative Drug Discovery
Background & Overview
Deuterated drugs refer to drugs obtained by replacing one or more carbon-hydrogen bonds (C-H) at specific metabolic sites on drug molecules with carbon-deuterium bonds (C-D). The conversion between isotopes changes the molecular physicochemical properties of deuterated drugs, giving them special pharmacokinetic properties, which in turn improves the efficacy and safety of the drugs.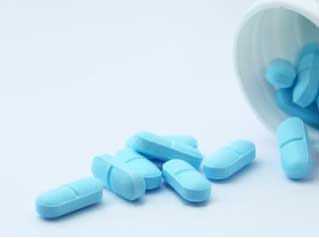 Based on these advantages, the global pharmaceutical market maintains a high enthusiasm for the research and development of deuterated drugs, and BOC Sciences is no exception. We have created a deuterated core technology platform for the development of new drugs. In addition to independent research and development, we also provide contract development services. Specifically, we provide chemists in academia and industrial practitioners with a toolbox, called DCL™, for site-selective deuteration of organic frameworks to meet the urgent need for deuterated compounds in the pharmaceutical industry.
What's DCL™
Our DCL™ is a comprehensive technology platform that includes a series of deuterium strategies including multi-step synthesis, late functionalization of C-H bonds, and deuterium atom transfer (DAT). The specific strategy needs to be designed according to the complexity of the synthesis.

Our Deuterium Toolbox
Our constantly updated deuterium toolbox addresses the need for efficiency, selectivity, and functional group tolerance. The use of our platform enables the deuteration of molecules of high structural complexity without the need to pre-introduce additional specific functional groups. In addition, we provide efficient entries into unexplored structure-activity relationship (SAR); improvement of key pharmacokinetics properties, along with optimization of physicochemical drug characteristics, such as potency, selectivity, solubility and stability, as well as preparation of drug metabolites.
Our deuteration strategies include but are not limited to:
BOC Sciences focuses on the use of deuterium to design new drugs. Our development goals include improving the drugs already on the market, saving the molecules in development that cannot be advanced to the subsequent development stage due to obvious toxic and side effects, and slowing or preventing the isomerization loss of drugs. We can also explore other biological effects caused by deuterium, including but not limited to the conversion of metabolic sites, changes in biological activity, and changes in transport and penetration capabilities of target molecules caused by deuterium. We are always ready to cooperate with you to develop deuterated drugs.
Intellectual Property Protection
BOC Sciences has always regarded intellectual property as the most valuable asset of the company and its customers. We have signed non-disclosure agreements with customers and employees before the project starts, and provide synthetic route design and synthesis services in strict accordance with the terms of the non-disclosure agreement, striving to provide customers with target compounds in the shortest time possible.