Heavy Heparin Based on DCL™
Background & Overview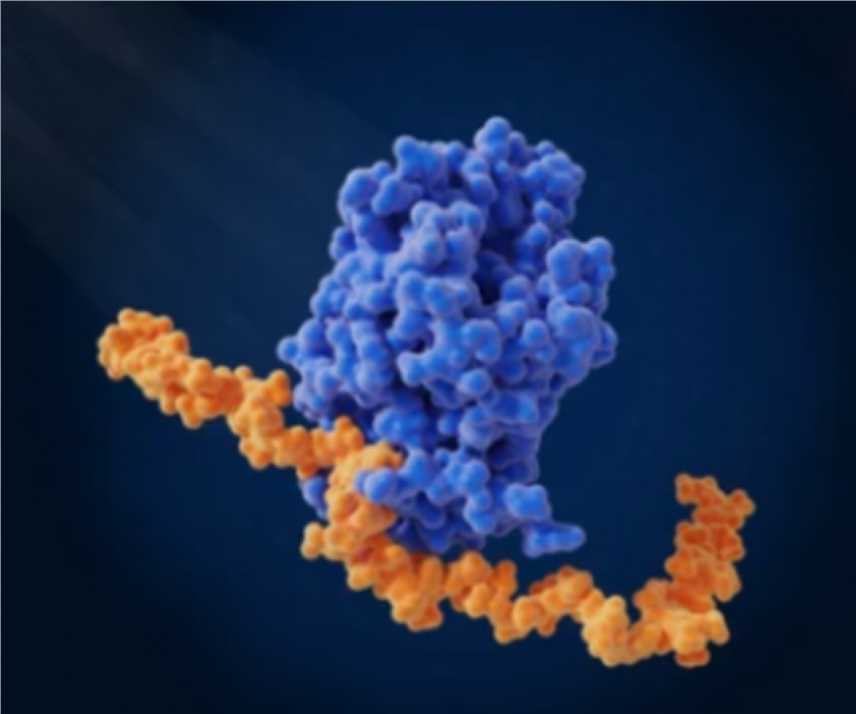 Heparin is a highly sulfated complex polysaccharide with anticoagulant activity and is clinically the first-line drug for the prevention and treatment of thromboembolic diseases. Together with HS, heparin is an important endogenous regulator of multiple biological pathways. Stable isotope labeling has attracted widespread attention as an effective tool for understanding compound structures. As new approaches centered on stable isotope labeling continue to expand, synthetic methods for building stable isotope-labeled compounds must evolve together to keep pace.
Among the many stable isotopes, the unique properties of deuterium allow it to be used in a wide variety of applications. In the field of medicine, deuterium-labeled molecules that can exhibit unique pharmacokinetic (PK)/pharmacodynamic (PD) properties have attracted increasing attention.
To enable creative control of precise chemical modifications to facilitate the development of new heparin products and novel biochemical and pharmacological assays, BOC Sciences utilizes our DCL™ platform to achieve selective or perdeuterated heparin. We also have the ability to synthesize multiple milligrams of bioengineered heparin.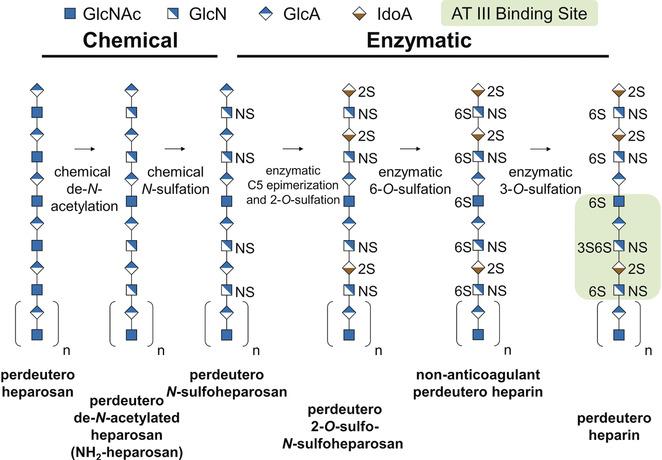 Fig. 1 Biosynthetic isotopic enrichment of chemoenzymatically prepared perdeuteroheparin.[1]
What We Offer
Preparation of deuterium heparin precursor
Synthesis of perdeuteroheparosan precursor using E. coli: The E. coli strain was cultured in 2H2O with heavy glycerol as the sole carbon source to obtain perdeuteroheparosan precursor.
Chemical and enzymatic modification
Preparation of heparin from microorganisms using two sequential chemical and enzymatic modifications: chemical de-N-acetylation of perdeuterated heparin with aqueous NaOH and N-sulfated with (CH3)3N•SO3 to generate heavy N- sulfoheparosan(NSH). This chemically derived intermediate was then simultaneously epimerized with recombinant E. coli-expressed glucuronyl-C5-epimerase (Homo sapiens, Glce) and 2OST-1 (Cricetulus griseus, Hs2st1), yielded perdeutero-2-O-sulfo-NSH.
Preparation of heparin internal standard
We prepared heavy heparin disaccharides by enzymatic depolymerization of the non-anticoagulant perdeuterated heparin and precursors, which can be used as stable isotope-labeled internal standards for quantification of heparin/HS in biological samples.
LC-MS/MS analysis
We were able to detect and quantify changes in plasma isotope concentrations over time using LC-MS/MS to determine the in vivo half-lives of perdeuterated heparin and unlabeled bioengineered heparin. And the anticoagulant activity of the heparin mixture was quantified by anti-factor Xa activity assay.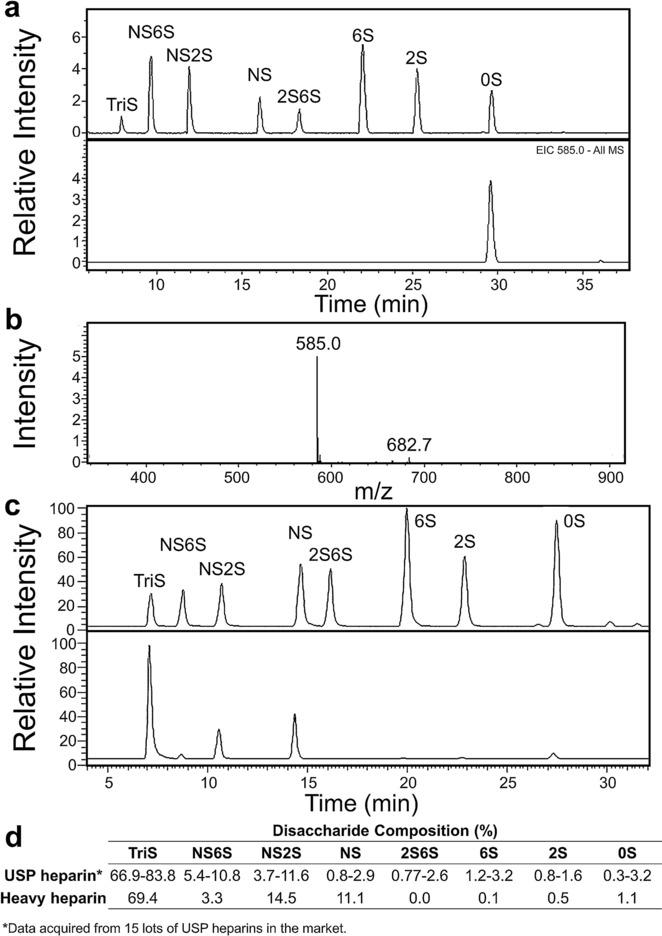 FIg. 2 LC-MS analysis of heavy heparin and precursors.[1]
Applications
Deuterated heparin and its deuterated biosynthetic intermediates prepared by BOC Sciences have a variety of uses, including but not limited to:
Used as an internal standard for LC-MS analysis
Heparin-binding protein structural biology research
High-resolution real-time imaging of deuterium-labeled metabolites in tissue sections and cells
Heavy heparin can be used as a substitute for heparin in animal studies
We are extending our deuterated technology to other types of glycosaminoglycans.
Intellectual Property Protection
BOC Sciences has always regarded intellectual property as the most valuable asset of the company and its customers. We have signed non-disclosure agreements with customers and employees before the project starts, and provide synthetic route design and synthesis services in strict accordance with the terms of the non-disclosure agreement, striving to provide customers with target compounds in the shortest time possible.

Reference
Cress B F, et al. Heavy heparin: a stable isotope‐enriched, chemoenzymatically‐synthesized, poly‐component drug. Angewandte Chemie. 2019, 131(18): 6023-6027.